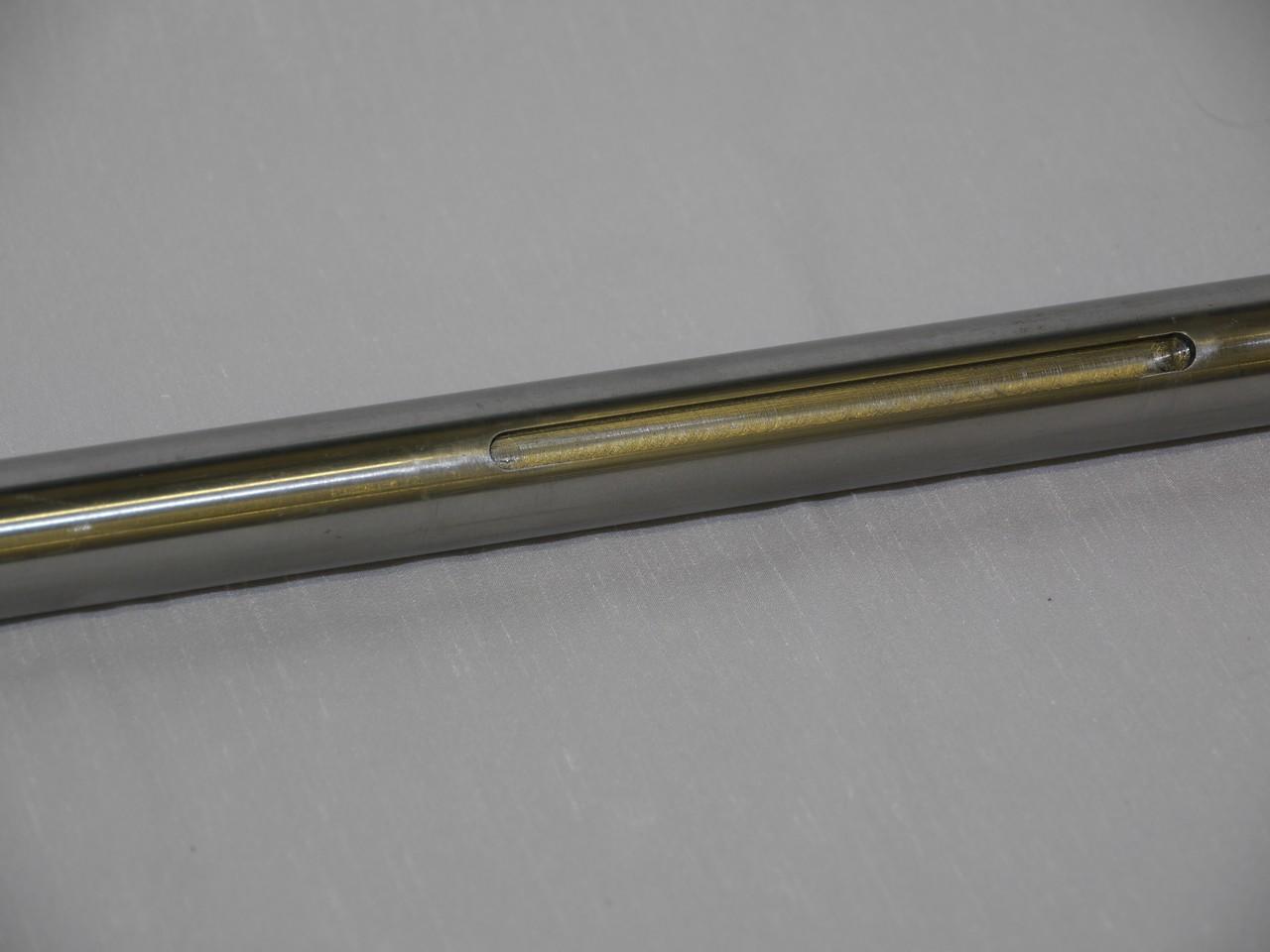 Axle 25mm with all Keyways
AXKW25
Suitable for both Group 3 and Group 4 machines, the axle has keyways cut in the following positions:

Hub keyways - 60 mm long.
Disc brake keyway - Left or Right, 60 mm long starting 50 mm from the T drive casing.
T drive keyway - 25 mm long positioned so that the T drive will sit in the position measured by you.

Please call Ron of you want it machined differently.

Make sure that you choose the correct length of axle for your machine! To measure the length of axle check your homolgation sheet for the rear track (outside tyre to outside tyre) and deduct 140mm (130mm if you want a bit sticking out from the hubs)
A few examples are listed here:

Lawnbug - 622 mm
Gazelle - 725 mm
Wheelhorse 212 - 775 mm
Wheelhorse B111 - 775 mm
if in doubt ring Ron.