Rear Axle and T Drive Assembly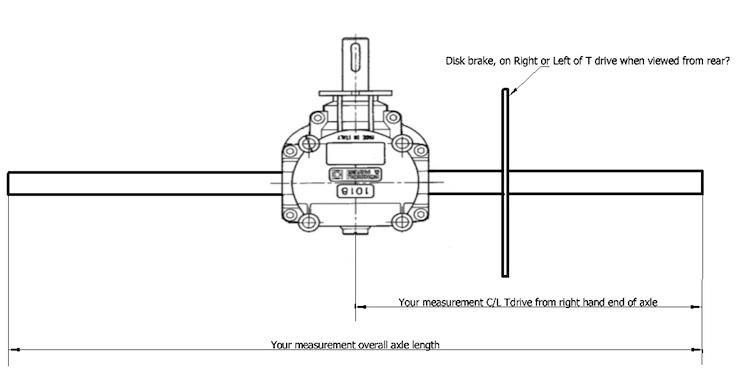 Suitable for both Group 3 and 4, just enter your dimensions below, based on the diagram above and it will be prefabricated and sent out ready to fit.
For guidance, to measure the length of axle check your homolgation sheet for the rear track (outside tyre to outside tyre) and deduct 140mm (130mm if you want a bit sticking out from the hubs).
Please note this will be machined specially and will be despatched as soon as possible but allow 2 weeks.