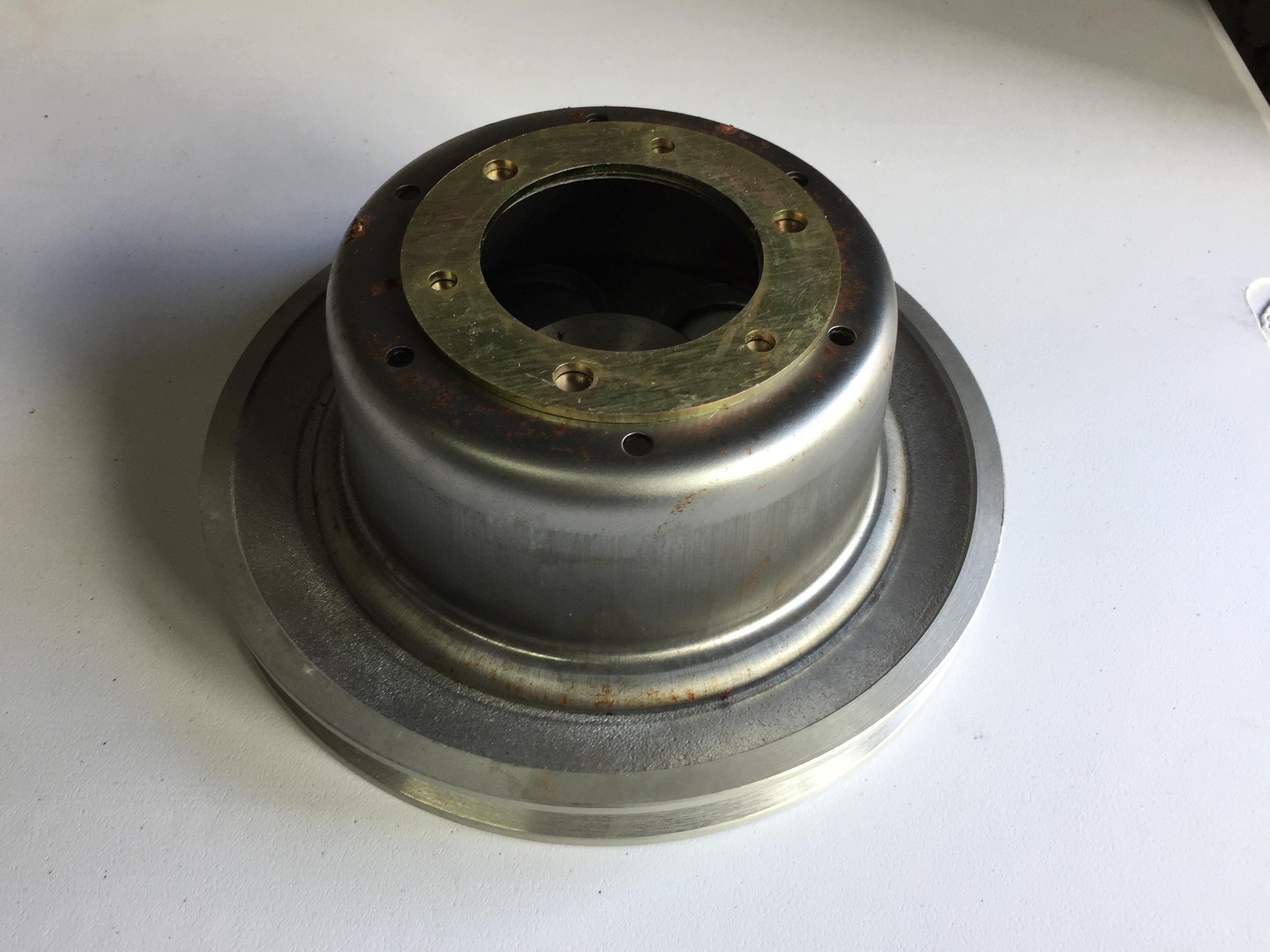 Top hat and 225mm SPA pulley assembly
Top hat to drop pulley over the T drive, made from 1/2 steel wheel. This includes the 225mm dia. SPA V belt pulley machined and fitted to the top hat. When fitted, the pulley will be positioned just above the T drive axle.
Note that the steel wheel is strengthened with steel reinforcing rings welded to the web. Use a standard rear wheel hub (not included) to fit it to the input shaft.